KBIA's summer programs are located in turn-of-the-century cottages in a unique oceanfront setting on the coast of Maine. These facilities were generously donated by the Strong Family in 1910 which inspired the creation of our organization and our ongoing commitment to making KBIA available to all Kennebunk families through our scholarship program.
Through fun, educational classes, KBIA educates young people about the importance of enjoying and preserving Kennebunk Beach. Enjoying the waterfront requires an important mix of safety, fun and responsibility. Our mission is to educate young people about the importance of waterfront safety and the preservation of our beloved beach so generations to come can enjoy our spectacular waterfront.
Our 'award-winning' children and staff
Twice a summer, at both our July and August BBQ and Awards, KBIA honors our children. All children receive participation ribbons, some receive KBIA "wedges," or plaques, and a select few earn their way into KBIA history. For these top honors, winners' names are engraved on the traditional KBIA trophies, which are on display in the KBIA office for all to see. Every year we record those names here, which we started in 2010 using information from our archives for as far back as we could find. If you find an error or have an addition to our list, please notify the KBIA office. Our list of award-winners through the years may be found here.
Lasting legacies at KBIA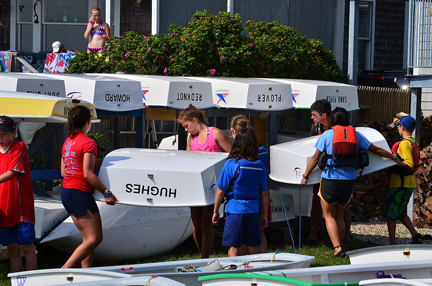 KBIA has prospered for over 100 years because of the many individuals who have selflessly shared their time and resources. Some of their names are honored at or around KBIA, such as the Strong Cottage or Smith House, or on the boats in our fleet. They forever remind us of our roots.
Because KBIA's mission speaks directly to inclusiveness, we are moving away from naming items after individuals. Instead, we will be placing a new plaque on campus at the conclusion of the Capital Campaign in 2014, honoring all those who have served and donated selflessly to KBIA. Additionally, we placed a plaque to remember all those loved ones within our community we have lost. This marker was placed on a bench in a reflective spot overlooking the ocean. Existing plaques will remain until the end of their useful life and then be retired to KBIA's collection of the organization's history.
KBIA will continue the tradition of naming boats named for late board presidents. Please speak with our Executive Director if you have any questions on our memorial policy.
100th Anniversary Commemorative Book – A KBIA Keepsake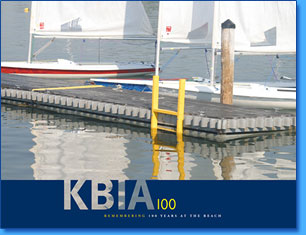 KBIA's beloved traditions and enduring spirit are portrayed in every page! KBIA's 100th Anniversary Commemorative Book is a collection of shared memories and photos from the organization's inception in 1910 to the present day. The book records the organization's rich heritage and spectacular landmark presence over the years. The collection of shared memories and photographs are all authentic KBIA; provided by members, friends and the extended KBIA community.
A limited, hard cover edition is a must have for present and past members and friends. To place an order, call the office or email [email protected]. The cost of the book is $45 plus shipping and tax.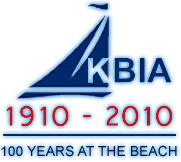 Kennebunk Beach Photo Journal
Now 110 years old, we appreciate how far we've come. KBIA maintains a file of historic photos, and we welcome you to share images from your collection that capture the rich visual history of the Kennebunk Beach community. Please send them via e-mail to [email protected].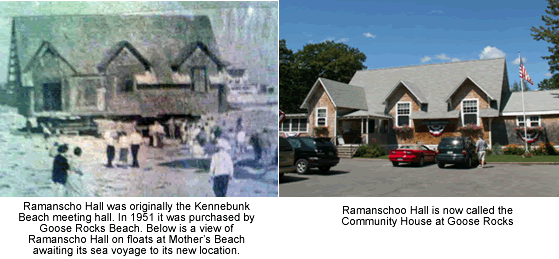 To submit photos, or for more information, please e-mail [email protected].