WELCOME TO KBIA
The Kennebunk Beach Improvement Association is a summer recreational and enrichment program for children ages 2 to 17. Now in its 110th year, KBIA is located at Mother's Beach and offers more than 50 classes at its picturesque waterfront property, uniquely situated between the beach and the Cove at Lord's Point.
Whether your family has spent summers here for years, or you are checking us out for the first time, we encourage everyone to experience summer here at KBIA – the way summer should be!
Important News
June 23, 2020
This summer, membership will gain you access to virtual classes starting June 22, and select on-site classes starting July 1. Visit our Membership & Registration section of the website for class detail.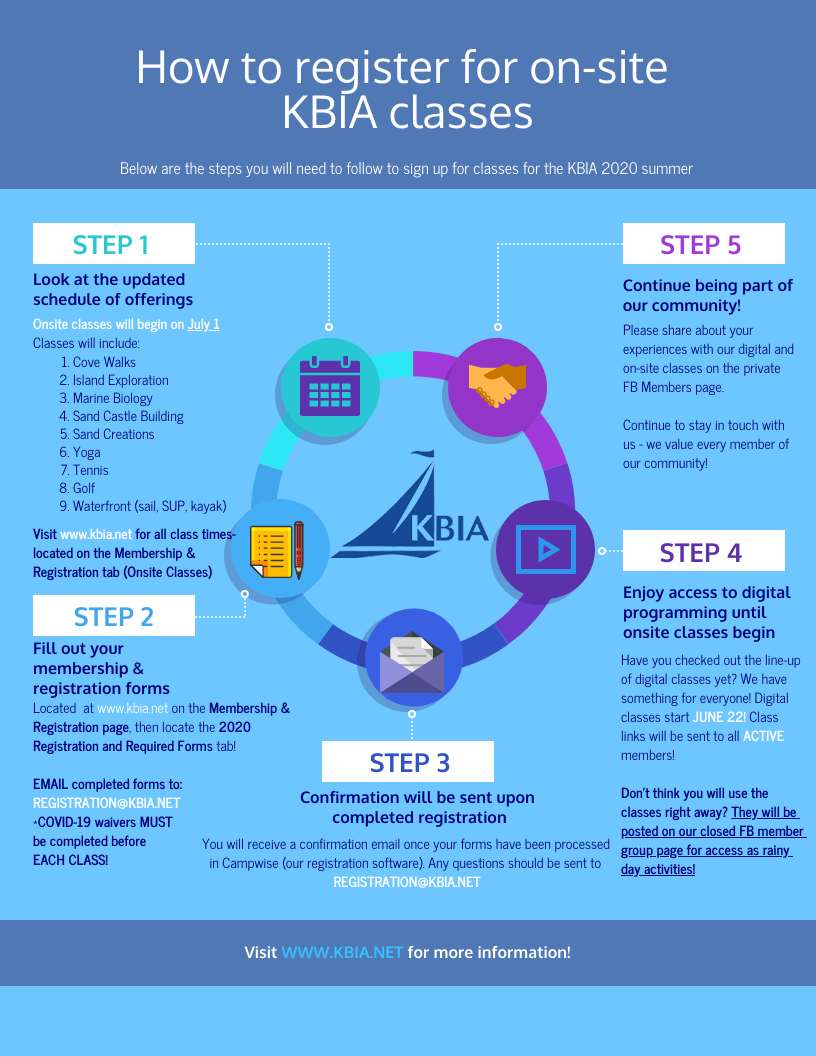 Upcoming Events
July 11, 2020

July 12, 2020

July 18, 2020