WELCOME TO KBIA
The Kennebunk Beach Improvement Association is a summer recreational and enrichment program for children ages 2 to 17. Now in its 113th year, KBIA is located at Mother's Beach and offers more than 50 classes at its picturesque waterfront property, uniquely situated between the beach and the Cove at Lord's Point.
Whether your family has spent summers here for years, or you are checking us out for the first time, we encourage everyone to experience summer here at KBIA – the way summer should be!
Important News
March 1, 2023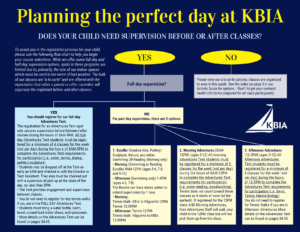 Our 2023 Activity Guide is NOW ONLINE! Please check out all our offerings and schedules in the 2023 KBIA Activity Guide. Within this guide is a handy flowchart helping to guide you based on the supervision needs for your children in between classes at KBIA. There are still a few weeks to review options before Online Registration goes live on Saturday, March 25 at 9 AM (Eastern Time). Be sure to mark your calendar! We will be emailing out best practices and tips for registration prior to the day, but please do not hesitate to reach out to [email protected] in advance should you have any questions!
January 1, 2023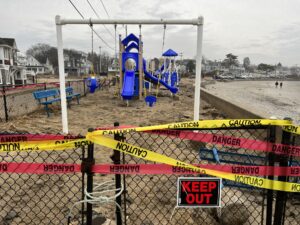 Due to damage sustained in a powerful storm on Dec. 23, 2022, the KBIA playground at Mother's Beach is closed to the public. We will restore the fixtures and replace some 2 feet of soft sand in the spring after the seasonal threat of winter storms has passed. We have roped off the area, and we appreciate your patience and cooperation by keeping out.
September 21, 2022
Check out the some of the larger events we have planned for our 2023 season!
Upcoming Events
July 1, 2023 @ 2:00 pm

-

4:00 pm

July 9, 2023 @ 8:30 am

-

11:00 am

July 15, 2023 @ 8:30 am

-

12:30 pm