WELCOME TO KBIA
The Kennebunk Beach Improvement Association is a summer recreational and enrichment program for children ages 2 to 17. Now in its 113th year, KBIA is located at Mother's Beach and offers more than 50 classes at its picturesque waterfront property, uniquely situated between the beach and the Cove at Lord's Point.
Whether your family has spent summers here for years, or you are checking us out for the first time, we encourage everyone to experience summer here at KBIA – the way summer should be!
Important News
January 1, 2023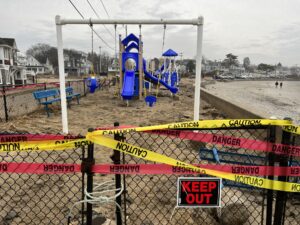 Due to damage sustained in a powerful storm on Dec. 23, 2022, the KBIA playground at Mother's Beach is closed to the public. We will restore the fixtures and replace some 2 feet of soft sand in the spring after the seasonal threat of winter storms has passed. We have roped off the area, and we appreciate your patience and cooperation by keeping out.
September 21, 2022
We'll keep you posted on all the 2023 dates as we get closer!