Thank you for your interest in joining KBIA!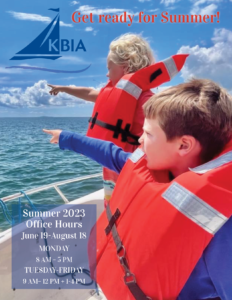 Please check out our 2023 Class Descriptions page for details on our classes and the 2023 KBIA Activity Guide for more details.
Become a 2023 Member!
With this membership you get:
Access to 2023 Season programming for the whole family
Access to online registration on Saturday, March 25 at 9 AM EST
Listing in our annual Membership Directory
The KBIA office is open for the 2023 season on June 19. If you have questions regarding classes or registration prior to opening, please contact us via email at [email protected]. We hope you join our 2023 KBIA summer!