Dear Members,
As we prepare to enter our 111th year of KBIA, I am hopeful and full of optimism for the summer of 2021. I have been moved and inspired by the strength of our community as we have persevered through these uncertain times and look forward to the new year ahead. Although, this upcoming summer will once again look a little different, we are confident that our doors will open.
As we plan for the summer ahead, we are prepared for many circumstances. Rest assured that Mimi has presented many scenarios to the Board of Directors with the strictest protocols in place at all times. While we don't know exactly how things will look like just yet, we will follow the recommendations with focus on safe programming.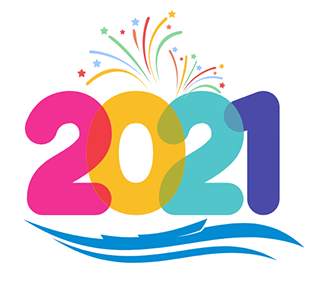 My children have already begun to ask about when we will be returning to Kennebunk and have started to plan out their KBIA classes. As Mimi has mentioned in her previous updates, this year will be the introduction of online class registration. The Daxko registration system will provide a seamless site to register for all classes. As a former KBIA Program Manager (many years ago), I remember the days of scheduling each child individually to ensure no conflicts, writing out the schedule by hand and posting the boards Friday night. These are definitely fond memories, but I'm thrilled to start using this new system.
Planning has been underway for next summer for many months. Excellence in programming, facility upgrades and enhancement for safe class delivery remain our focus.
While 2020 was not the summer we expected, there are many things we can be thankful for…..the support of our members and community, the smiling faces (under the masks) of staff/counselors/CIT's and most importantly children, KBIA classes, beach campfires, new connections with local businesses, and strong financial standings to lead us into next year.
We are excited to get back to Kennebunk after missing this past summer and are looking forward to connecting with our KBIA friends once again.
Stay Well,
Donna Smythe Wilson
President of the KBIA Board of Directors

Dear Members,
While I am hopeful that 2021 will be brighter than 2020, I want to thank you all for your support of KBIA through the last year. Whether you joined as a member, bid on our virtual silent auction, or simply liked a social media post – we felt the power and support of our KBIA community and were able to see our way through an incredibly tumultuous and uncertain time. We simply could not have done it without you!
The 2021 summer is fast approaching. We are preparing as best we can – planning for possible guidance from the State and organizing backup plans for our backup plans! Public health officials will once again steer us to our decisions for this summer though we will remain as nimble as possible since their guidance has yet to be issued. Rest assured – we will be operating at KBIA this summer and no matter what the maximum gathering capacity – we look forward to offering high-quality and safe programming to all our members, counselors, faculty, and staff.
One of the ways we are preparing is by adding germicidal UV lights and blowers into our bathrooms, purchasing fans and air purifiers for any interior spaces, and investing in outdoor shading and seating to move as much instruction as possible to the outdoors. Safety is paramount and we will continue to hold ourselves to the highest standard in that regard. Our former Board President, John Bauman has been hard at work with updating facility needs – painting trim and siding, repairing gutters, and giving the reading room a new floor that will be easier to clean.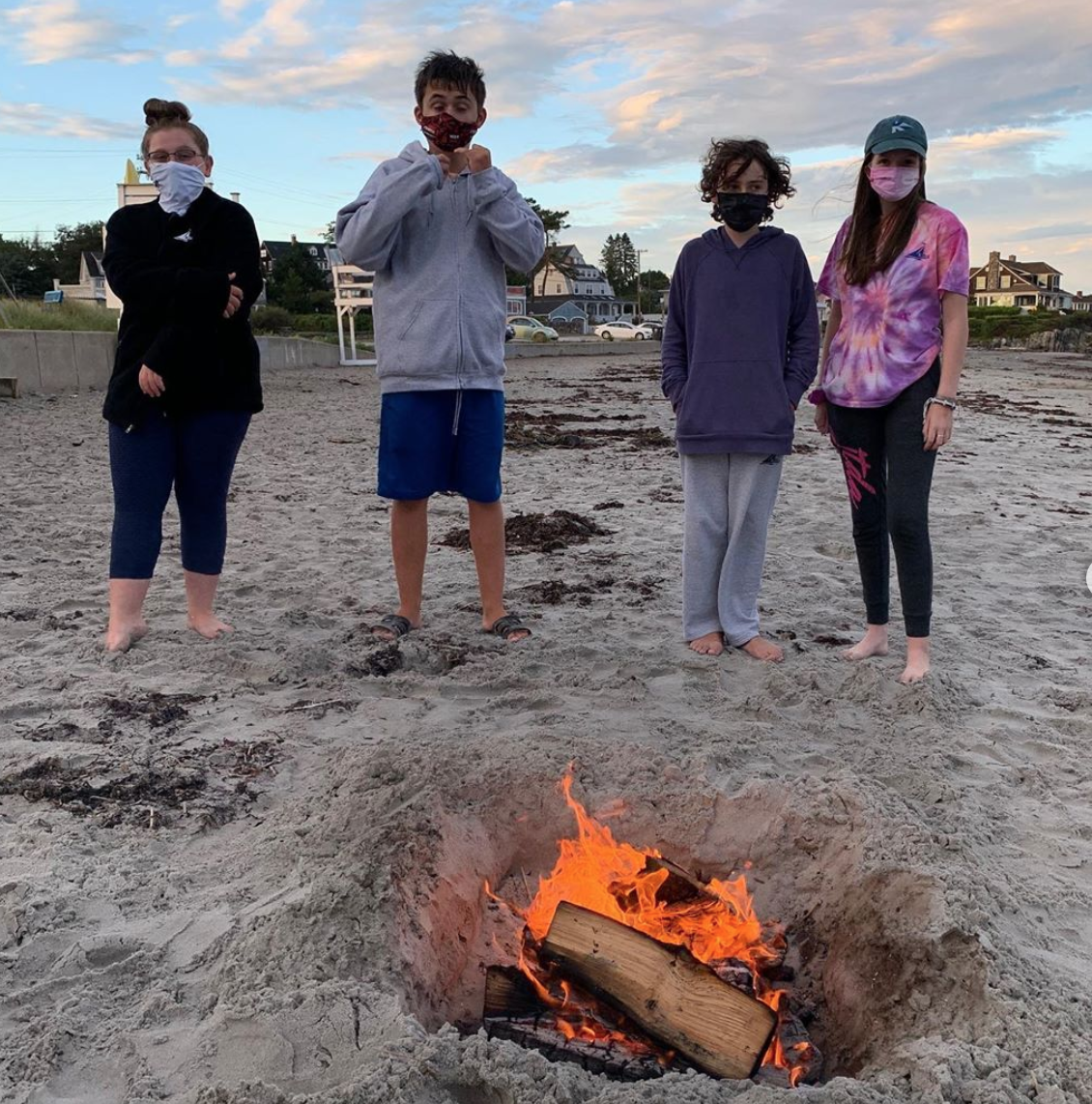 On the programming end, while we will not know the full extent of our possible schedule until we know the State's recommendation on gathering capacities, there are a few things I do know we are moving forward with in any model. Wednesday night Family Bonfires will be back – we had great success with these last summer and with the beach, we know we can appropriately social distance. Of course, for those families that are uncomfortable, we will also continue to offer "pod bonfires" for purchase on Mondays and Thursdays. While we will not be bringing back any full open sail days on the weekends for members, we will be offering "Pay What You Wish Kayak and SUP" timed slots. On designated weekend time frames, counselors will be staffed to sign out kayaks and SUP boards to families on a first come, first served basis for hour-long slots. Counselors will sanitize all equipment in between members. We are looking for as many possible ways to engage with more member families this year and we hope you are as excited about the programming as we are!
Select classes will have private pod options available to accommodate those with concerns about multi-family exposure. These classes will include:
Private swim blocks (weekdays);
Sailing (laser or Opti);
Kayak; and
SUP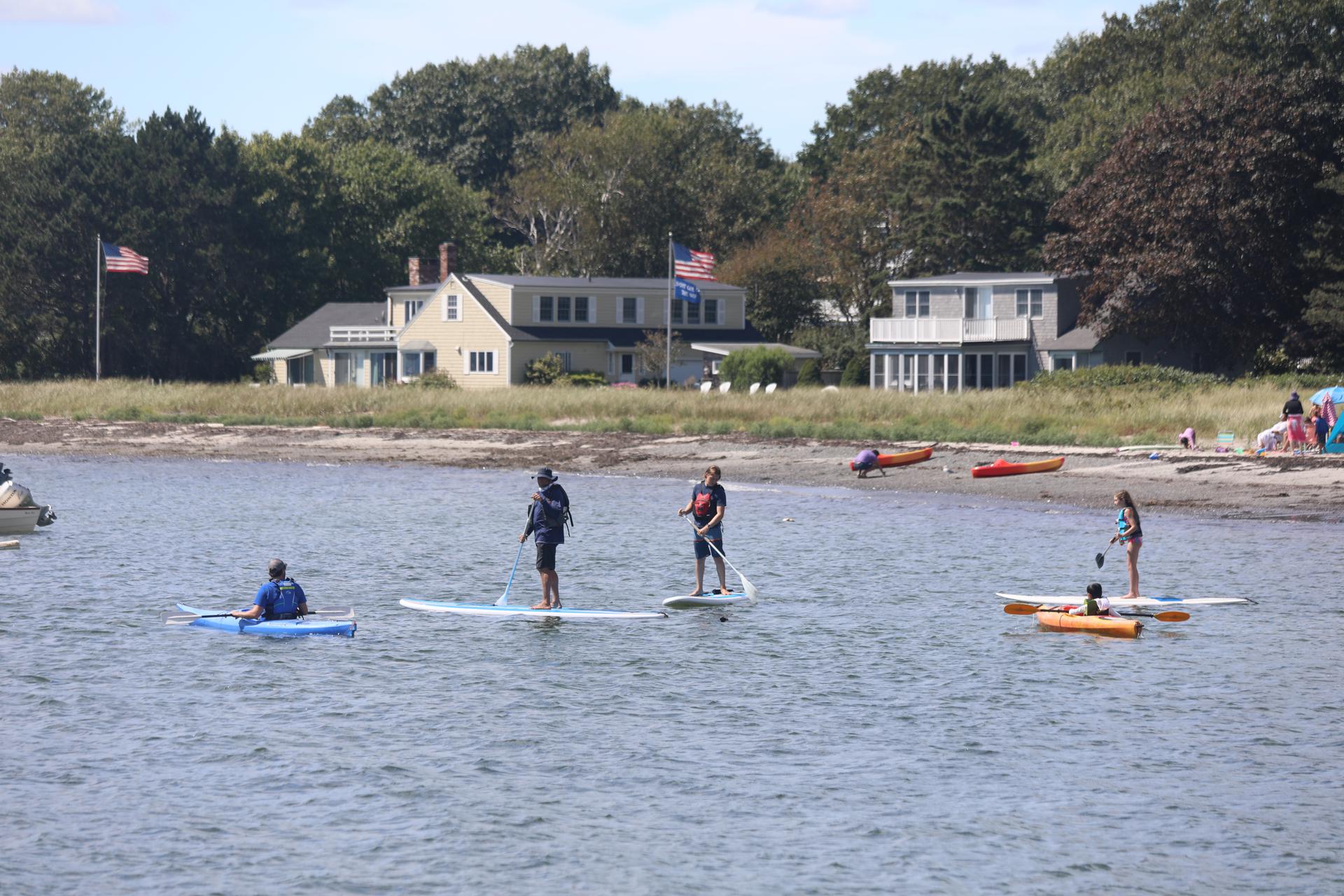 All private waterfront sail opportunities will be scheduled for weekends on a regular basis and a special Sunset Family Sail will be offered periodically over the summer when we have Thursdays and Fridays with good water. Additionally, with the understanding that we will likely be reduced in capacity this summer – all powerboating classes (power squadron, fishing, critter cruise, and island picnic at sea) will be available for pod sign-ups only.
All classes will be available for either online sign-up or requested sign up (for private sections) this spring. We have officially moved our registration and donation software to Daxko and are building a robust registration site to be ready for registration to begin in April. With this software, you will only be able to register for the full summer if you are a member. Your account is associated with your email address and you can go into it prior to April and make sure all your kids are added in so you can seamlessly register when the time is right! I will send another email in early March with steps to help you update your account so be on the lookout!
In this 2021 season, I hope you will join KBIA as a member – we were honored to have over 200 member families last year. The KBIA community continues to embrace the spirit of inclusiveness and stewardship that epitomizes KBIA and we are truly grateful. Membership helps to support KBIA's operations and remains an important part of our financial health and stability as a nonprofit organization. Our 2021 membership form can be found on our website here. Please feel free to sign up online or print out the form and mail it in.
Membership is a vital part of our operations – there is simply no way we could have financially survived last year without it – and yet it is still just one piece of the pie. If you are so moved, instead of asking you to join at a higher membership level, KBIA welcomes donations to some of our ongoing initiatives, all of which are listed as funds on our online giving pages. Please visit the "How to Donate" section of our website to learn more.
As a member, I encourage you to reach out to me. I am happy to answer any questions you may have or simply have a conversation about anything on your mind. Everyone has a good idea and I long to hear yours! I hope that this year is brighter than the last and that I am afforded the opportunity to meet even more of you in person. I hope to see you at KBIA this summer!
Best,
Mimi Fox
Executive Director